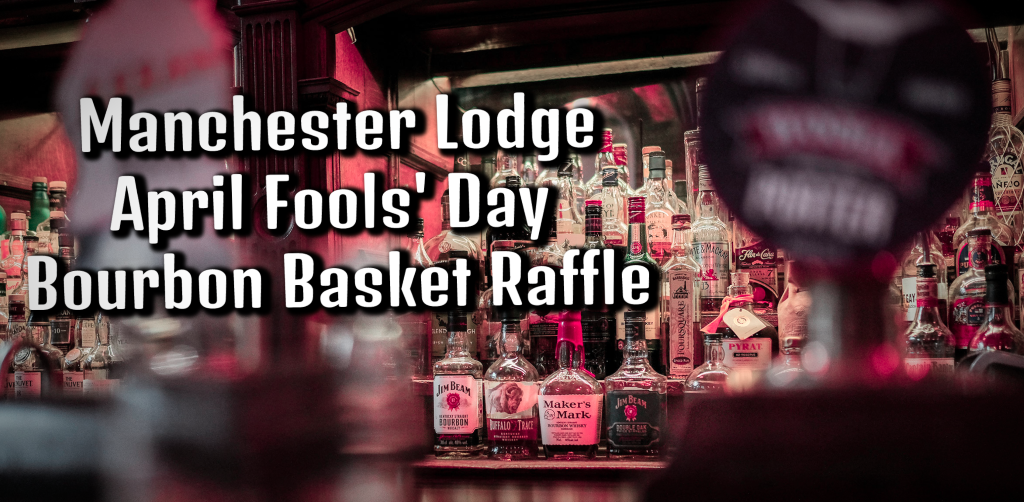 The officers of Manchester Lodge have generously donated 3 baskets loaded with some of the finest bourbons.
We will be raffling off 3 baskets on April 1, 2021.
There will be a limited number of raffle tickets sold. Tickets are $25 each or 2 for $40. You have a excellent chance of being a winner!
All proceeds will go to our Charity Fund.
Act now as there are limited number of tickets and they are sure to sell out quickly.
Sincerely and Fraternally
Br. J.W. Douglas M. Leavens